History of Jhargram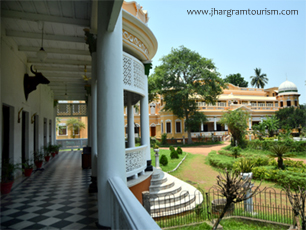 Legend has it that around 1574 AD. Raja Man Singh of Amber had come to conquer Bengal on behalf of Mughal Emperor Akbar the Great from Rajasthan(Erstwhile Rajputana Kingdom) to expand the Mughal Empire to Eastern India. He appointed one of his loyal officers in the army,
Sarveshwar Singh
to defeat the local rulers of the region known as
Jungalkhand
, this area is also mentioned in Ain-E-Akbari as
Jharikhanda
, it was populated by Tribals known as Santhals, Mallas, Bhumij and Lodhas. The area then belonged to Malla Raja. The Mallas were ancient Kshatriyas and were powerful people in the eastern part of India since the time of Mauryas and the Guptas. They are often mentioned in the Buddhist and the Jaina works. The country of Mallas is spoken of in many passages of the Buddhists work as one of the sixteen "great countries".
Sarveshwar Singh together with the Rajput Military force and Cavalry invaded the deep forest region known as Junglekhanda, he defeated the Malla rulers and adopted the surname Malla Deb. In order to commemorate this victory every year an idol of Malla Raja is made and burnt on Vijaya Dasami (Dessehra) day. The first fortress in
Jhargram
was supposed to have existed near what is now the RMS Ground in Raj Estate Campus but the ruins of the fortress is said to have gone underground due to some unknown reasons.
Raja Sarveshwar Malla Deb
was the founder of the present Jhargram Royal Family (Raj Family) he belonged to the Kshtriya Chandra Vansha Chauhan clan of Rajputs from Fatehpur Sikri in Rajputana. The name of the State Capital came to be known as Jhargram, it was surrounded by walls and canals known as Ugal in local language, even today the day after Durga Ashtami the four corners(Ugals) are worshipped for the protection of the erstwhile kingdom. The Man who was the hero or bull within the surrounded wall and canal was called Ugal Sanda. As such the full name of the Raja of the State was known as Sarveshwar Malla Ugal Sanda Deb and the title has been continued up to Raja Narasingha Malla Ugal Sanda Deb. Indra Puja and Durga Puja were the main festivals of the Kingdom. Indra Puja was the festival celebrated with great pomp and splendor as here Lord Idra was worshipped for good rainfall, harvest of crops and prosperity of the kingdom. The festival used to stretch for about a week and a famous Ind Mela (Fair) was organized. On the last day of the festival Raja used to interact with the common people and the Modouls (Village Subedars) and after the interaction the Artha Mantri (Finance Minister) used to declared the economic budget followed by the price fixation of goods and services for that year. The festivals and rituals of Indra Puja and Durga Puja are still organized and performed by the Royal Family.
The Royal family is known for their noble heartedness from the very inceptions, many portions of the state was donated by the Raj family to their family's (Sabha Pandits) Scholars, poor Brahmins who later on become the proprietors of the area and recognized as Zamindars of the area. Before the abolition of Zamindars in indepenedent India in the year 1954, the area of the estate was 252 sq. miles.
History has witnessed many ups and downs of Jhargram Raj family. Maharaja of Mayurbhanj, ruler of the adjoining state and the Nawab of Murshidabad taking advantage of the family's idleness and luxurious lifestyle invaded and conquered the Southern portion of Jhargram i.e. Gopiballavpur, Nayabasan & Nayagram. To date there are still some places and markets in the area that are called Ugal Sanda's bazaar etc. In the 17th century when the Mughal Empire began to perish the
expeditions
in
Bengal
was taken by the
Maratha Empire
after their successful campaigns in
Karnataka
and
Battle of Trichinopolly
. The leader of the expedition was
Maratha Maharaja Raghoji
of
Nagpur
. Raghoji was able to annex
Orissa
permanently as he successfully exploited the chaotic conditions prevailing in Bengal and took control over the whole of Midnapore town .Constantly harassed by the Marathas as they had come as close as Radhanagar and Singhbhum regions to capture Jhargram, the kindom was on a verge of being economically ruined as a lot of money was spent on fortifying the kingdom and building underground tunnels as escape routes because a fierce attack was expected from the Marathas, these tunnels were covered by thick chests so that it could not be identified by the enemy but later in the 19th century these tunnels were sealed and blocked . Around 1767 East India Company led by Sir Robert Clive came from Midnapore via Radhanagar to invade Jhargram. Then the Jhargram kingdom under the rule of
Raja Shyamsunder Malla Ugal Sanda Deb
took part in
"CHUAR MUTINY"
to protect their independent status from the British. Raja revolted against the British but ultimately surrendered to the British Raj and and a treaty was signed by fixing the Revenue for only 500 Rupees per year. Jhargram was then recognized as a Zamindari estate under the British Raj and the Ruler was given the title of Raja.
Jhargram twice fell into court of wards after the death of
Raja Raghunath Malla Ugal Sanda Deb
and
Raja Chandi Charan Malla Ugal Sanda Deb
respectively. But was later released when the Raja Narasingha Malla Ugal Sanda Deb attained majority. In this connection it may be mentioned that in the year 1944-45 the then Vice-Roy of India agreed to recognize Jhargram as Feudatory Princely State. But at that time whole of India was going through Turmoil and was moving towards Independence. The LIPS mission & Cabinet mission came here to negotiate with Congress & Muslim League and other Parties etc. Then the proposal for feudatory status of Jhargram Raj was moped.
It is not possible in this short space to describe the history of Raj family who reigned here for last four hundred years. It is to inform Jhargram people shortly and about three or four generations who are well known for their generosity for the people of Jhargram even beyond Jhargram.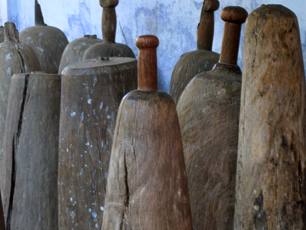 Raja Raghunath Malla Deb who was the sixteenth generation of the family was an extraordinary wrestler of this area. His instrument of exercise has been kept in the Raj Palace and Calcutta Museum. And it seems that he was not an ordinary wrestles and super human should handle the instrument used. It is known from the people of that time that he was a great devotee of Lord Bhairab. At the fag end of eighteenth century i.e. 1884-85 he was the first student of F.A. from this backward area surrounded by deep forest. Of course he left for Midnapore before the final exam of F.A to marry Raj Kumari Raj Lakshmi Devi of Silda. He was famous for his charity, when cost of Rice was one rupee per maund he donated thousands of Bighas of lands to his needy poor tribals , even he had taken a loan of Rupees Three lakhs to remove the poverty of his poor and needy people.
In this renowned family Raja Sir Narasingha Malla Ugal Sanda Deb, KBE; OBE was born in the year 1909,.His grandfather Raja Raghunath Malla Ugal Sanda Deb, and father Raja Chandi Charan Malla Deb respectively expired in the year 1912 & 1916, Jhargram Raj estate was the then under court of wards as settled with the Government by Late Raja Raghunath Malla Ugal Sanda Deb. And as per the rule District Magistrate was to be the guardian of minor Raja Narasingha Malla Ugal Sanda Deb. The then Magistrate under the guidance of him minor Raja Narasingha Malla Ugal Sanda Deb had been admitted and continued upto Matriculation exam in the Midnapore Collegiate School. At that time Magistrate appointed Prof. Debendra Mohan Bhattacharjee of Midnapore College who held from Faridpore (Dacca Division) as guardian tutor of minor Jhargram Raja Narasingha Malla Deb to guide and supervise the smooth running of life and studies and character development.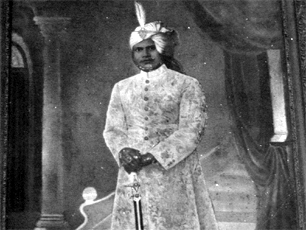 In the year 1929
Raja Narasingha Malla Ugal Sanda Deb
become major (attained majority) Jhargram Raj estate had been released from court of wards of Bengal Govt. Raja Saheb had passed his I.A Examination from Midnapore College in First Division and got admission in Presidency College of Calcutta. Raja Saheb then empowered his preceptor Debendra Mohan Bhattacharjee to guide and administer the Jhargram Raj estate in a right way.
This is exaggeration to say that 1929-1950 as Prof. Debendra Mohan Battacharya as the chief administrator was the Golden Period of Jhargram estate. The new Jhargram Palace was constructed in1931,it was designed by the Calcutta Improvement Trust and is a combination of both Gothic and Middle Eastern architecture the Domes of the Palace, the Concert Hall where frequent musical programs were held, the Banquet Hall and the Palacial Guest House which has been a host to several dignitaries are one of the main attractions of the Palace. In these 21 years Jhargram developed into a Township and during this period many educational Institutions were established and developed. Kumud Kumari Institution (K.K.I) the Premier Institution of Sub-division had been developed. Jhargram Agricultural College was established which later on was converted to Jhargram Raj College, Vidyasagar Bani Bhaban, Vidyasagar Polytechnic, Sarada Vidyapith with the help of Swami Sarbanandaji other institution within the Jhargram estate area established for this development of backward Jhargram people. All the Primary Schools within Jhargram estate have been established and run by helping and bearing salary of Teachers and other expenses. The royal family has established & assisted in the running of all primary institutions in the Jhargram estate. After the establishment of Bani Bhaban under guidance of Lady Abala Bose for widows only there was no other institution the education of before 1940 on the advice of his administrator Debendra Mohon Bhattacharjee Raja Saheb had donated and built a Girls School up to Primary section which developed up to Class VI and was opened by the then magistrate Mr. Burge and the institution was named after his name Burge Memorial School. In the year 1947 further land was acquired and Jhargram Raj constructed Building and the estate to develop it donated a substantial amount to the secondary stage and with the help of the then Chief Minister Prafulla Chandra Ghosh the institution become pure Govt. School and renamed after the first wife of Raja Saheb, Rani Binode Manjuri Govt. Girl's School and it is now one of the best schools of West Bengal. It would be in justifiable if we do not describe his humanly good qualities of Raja Narasingha Malla Ugal Sanda Deb, during his twenty-five years of reign he had donated over 19 lakhs of rupee cash and 10 thousand bighas of land in this area for development of different institutions extending from Calcutta Bangiya Sahitya Parishad to Delhi Kali Bari. In the Midnapore District Town he had donated for building the District Library & donated funds to purchase Lobmary's Books and borne all the expenses to built Jhargram Stadium at Midnapore. But now the name
'Jhargram Stadium'
has been changed to
'Aurobinda Stadium'
after his death. At the consent of Raja the Court of Wards gave family land and grant for establishment of Hospital in the name of Chandi Charan Charitable Hospital. Later on in every Tahsil area a charitable hospital on a miniature scale was established for Primary treatment in the nearby villages. He had many other qualities, which are worth mentioning. He was a great lover and enthusiast in sports and games like his uncle Ganga Charan Malla Deb. At that time Rs. 20 / 22 thousand was allotted and sanctioned and subscribed every year for the development of sports. He was a very a good angler and Shikari for which he won many trophies are still in the Palace. Other than this he was a very good Photographer. He had won many international prizes from Switzerland, Thailand, Singapore and Russia. He was conferred the title of Raja in 1920 and he was awarded the
OBE (Officer of the British Empire)
and later Knighted with the
KBE (Knight Commander of the British Empire)
. He inherited a keen interest and ear for music from his family. Music was his interest qualities from his family; he had a deep knowledge of Baishnab Sangeet. Due to his popularity in this area Dr. Bidhan Ch. Roy the then Chief Minister of Bengal wanted to exploit his popularity and requested his to contest in 1st and 2nd Loke Sabha election from Midnapore Constituency which he won easily with a record margin. He expired on 11.11.1976 in Calcutta.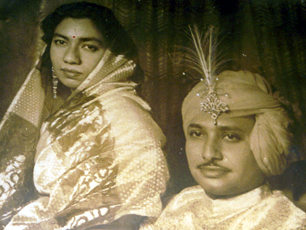 His good natured and efficient son
Raja Birendra Bijoy Malla Deb
after finishing University education got involved in Politics and he was three times Member of Legislative Assembly of West Bengal from Jhargram constituency. He was a very good Cricket Player and was the captain of cricket team from school to university and three times received the best legislator award in the West Bengal legislative assembly. He had established many family businesses so that his family was able to cope with the modern tune. His mother Rani Binod Manjuri Devi expired at a young, age she came from the Mayurbhanj Royal family.
Raja Birendra Bijoy married
Rani Indira Devi
daughter of His Highness Maharaja Sudhanshu Shekhar Singh Deo of Sonepur (Orissa) in the year 1952, which was feudatory state with a nine-gun salutes in the British Regime. Rani Indira Devi coming from such a high honored state having so much of luxuries, she lived and passed 40 years in Jhargram, It would not be an exaggeration to say that she was rather the navigator of Jhargram Royal family. She administered everything and guided in a right way and had a clear vision for everything and proud less in nature.
She was very much skilled in even stitching garland for Shri Shri Radharamanji, thus family deity. And was very kind to her family employees, she was also attached to various charitable institutions in West Bengal.
Rani Indira Devi passed away on 25th July 1997, while Raja Birendra Bijoy Malla Deb passed away on 22nd February 2000 in Jhargram. They are succeeded by their two sons
Raja Shivendra Bijoy Malla Deb
and
Kumar Joydeep Malla Deb
and two daughters Kumari Radharani and Rajshree. Both Shivendra and Joydeep are occupied in their family business and are involved in Politics.
Raja Shivendra Bijoy Malla Deb is married to Rani Jyoti Devi daughter of Raja Prabodh Chandra Dir Deb Birbar of Balarampur,Cuttack, Orissa and they have a son
Vikramaditya Malladeb
, while Kumar Joydeep Malla Deb is married to Kumari Priti Devi daughter of Rao Sahab Shankareshwar Pratap Singh of Rampur Naikin, Rewa, Madhya Pradesh, they have a son
Harshvardhan Malla Deb
and a daughter
Rajnandini Malla Deb.
Source: Jhargram Raj Palace Archives