About Us
Jhargram Tourism
was established in the year 2003 and has been working as a
Tourism Service Provider (Domestic Tour Operator)
since 2014. We specialize in tastefully crafted travel experiences across West Bengal, Odisha, Jharkhand, Sikkim and Uttarakhand. We are an
approved
Domestic Tour Operator by the
Ministry of Tourism, Government of India
and
recognised
Experienced Tourism Service Provider by the
Department of Tourism, Government of West Bengal
in 2019. We are an
authorised
Travel Agent by the
Odisha Forest Development Corporation, Government of Odisha
in 2020. Also we are the Member of Indian Association of Tour Operators (
IATO
), Association of Buddhist Tour Operators (
ABTO
), Enterprising Travel Agent's Association (
ETAA
), Travel Agents Association of Bengal (
TAAB
), Confederation of Purba & Paschim Midnapore District Chamber of Commerce and Industry (
DCCI
) and Invitee Member of District Tourism Development Committee
(Under District Magistrate, Jhargram)
.
We look after the commercial activities which are a part of development and tourism promotion in Jhargram District. Besides, Jhargram Tourism has taken other initiatives to revive folk art and culture and has created a platform for traditional artists to pursue their age-old craft. We have plans to encourage young children from neighbouring towns and villages to participate in this rich, dying cultural heritage and learn the art through various rural outreach programs.
Jhargram Tourism
has an experienced 'Guest Care Team' committed to the philosophy of
"Atithi Devo Bhava - Guest is God".
| | |
| --- | --- |
| Business Name | Jhargram Tourism |
To do proper publicity about such places which because of their historical importance, may attract tourists.
To promote eco tourism and organize adventure activities for tourists.
To maintain the historical and cultural traditions of local people residing in Jhargram and to promote them.
To provide cheap, clean and satisfactory facilities to tourists in matters of transport, accommodation, food and recreation.
To get factual and informative literature printed which highlight tourist spots their importance and other details, and make such literature available to tourists which will serve as a guide and provide necessary information to them in order to help them to explore this part of West Bengal.
To enhance and encourage the participation of travel agents and tour operators in efforts of the state Government for providing necessary facilities to domestic and international tourists.
To organize cultural shows on occasion of different fairs festivals with a view to attracting more and more tourists.

Kolkata (formerly Calcutta) was the colonial capital of India and the second largest city in India after Mumbai and is where all the heritage buildings of the colonial era are located and serves as the cultural heart of India. Kolkata continues to spawn generations of poets, writers, film producers and Nobel Prize winners along with crumbling British era gems, sprawling gardens and historical colleges.

Jhargram
is located at a distance of around
169 Kms
from
Esplanade, Kolkata
, which is one of most fabulous destinations around the city. Situated between the Subarnarekha river and Belpahari valley, this place abounds in natural beauty as well. The tropical forests couple with the fragrant red soil to give a distinct flavor of aboriginal culture in eastern part of India. Jhargram has the heritage of a royal past and the hindu temples and palaces here testify to it. It is a part of the Chota Nagpur Plateau region beyond the Gangetic plains close to the western borders of West Bengal. The region is a paradise for nature lovers with bountiful forests of Sal, Mahua, wild elephants, deer and birds it is also the heart of natural forests covered by lush and dense tropical hardwoods which gives the visitors a back to natural feeling.
Jhargram offers the most exotic beauties of undulating topography culminating in hill ranges of Belpahari, Kankrajhor in the North to the serene beauties of meandering Subarnarekha River in the South. The ancient temples, royal palaces, folk tunes and rhythms of tribal make it all the more attractive destination for tourists who love to discover the untouched beauties of nature. The seasonal variations add to the charm in the forests, in summers the Mahua trees are blanketed with aromatic flowers with the blooms of moonlit nights and during the monsoons the Shaal trees are laden with the mystique of woody fragrance. The bed gravel pathway surrounded by the endearing hills and rivers, this place is also known as the red soil region or Lalmaati in local language.
Advisory Team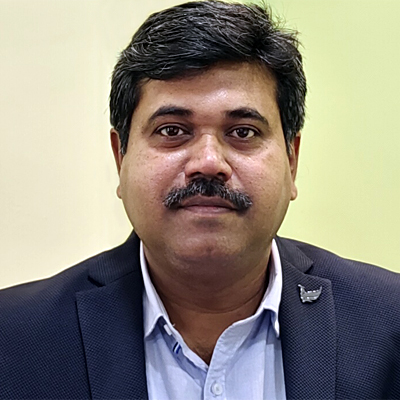 Sumit Dutta, Founder
He founded "www.jhargramtourism.com" in the mid-2003 and is the brain behind the Jhargram Tourism Project. A Man of Distinct vision, he has over 15 years of experience in IT and Travel Industry. His vast
experience
helped him to understand tourism along with information technology for promoting Jhargram as a weekend tourist destination.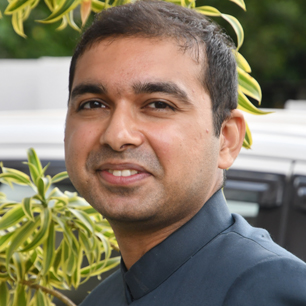 V Malladeb, Business Advisor
Vikramaditya is a management consultant and entrepreneur, he began his career in one of Mumbai's leading industrial house, Balkrishna Industries, where he worked as a Management trainee in the areas of print, exhibition, advertising & marketing communications to provide the company an in-house brand strategy. He later relocated to Kolkata and joined RP Sanjeev Goenka Group as an Assistant Manager with Spencer's Retail Ltd. His portfolio includes Marketing Communications, Competitor Analysis, In store Branding, Footfall Analysis, Catchment Surveys and Vendor Handling.
He now works as an independent management consultant for NGOs, micro, small and medium enterprises and everything in-between. He is also the operator and administrator of
Jhargram Palace
, a 150 years old Heritage hotel which is also the royal residence of his ancestral family. Vikram holds a Masters degree in Advertising from
Istituto Europeo di Design
in Milan, Italy. When he is not at work, Vikram is into research and planning of new scopes for the tourism industry.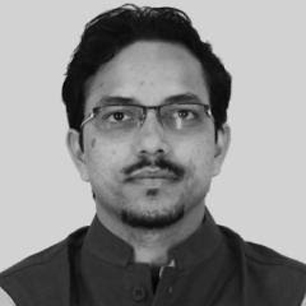 A Banerjee, Rural & Community Tourism Advisor
Arindam is Co-founder at the Policy and Development Advisory Group (PDAG), New Delhi. He advises the Chief Minister's Office, Jharkhand on communications and policy issues around social welfare, sports and tourism. Previously he has worked with J-PAL South Asia on scale-ups of livelihood and welfare programmes for tribal people and managed media outreach. An avid traveller, Arindam has over 9 years of experience working with governments, policy Makers, nonprofits and Journalists. He conceptualised, planned and coordinated implementation of multiple rural tourism projects under Govt of India and Govt of West Bengal in Jhargam/West Medinipur district especially in Jungle Mahal between 2012-2015 as a Prime Minister's Rural Development Fellow (PMRDF) with the Ministry of Rural Development, Government of India. Arindam holds a Masters in Public Policy (MPP) from the University of Oxford as a UK Government Chevening Scholar. He also has a M.A in Media and Cultural Studies from Tata Institute of Social Sciences and a B.A (Hons) in Comparative Literature from Jadavpur University.
He has been a passionate promoter of sustainable community led rural heritage and cultural tourism initiatives for socio-economic development. He hopes to find Jhargram district as one of the major nature tourism destinations in India within a decade.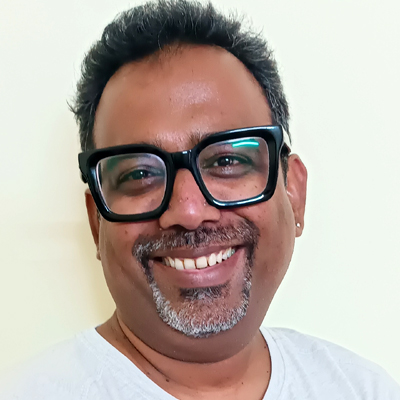 A Biswas, Business Advisor
Anirban, a serial entrepreneur, is the brain behind the name of the organization, 'Jhargram Tourism'. A veteran IT professional, Anirban is a certified project manager from PMI, and comes with over 20 years of experience in the industry. Currently he runs his own technology company from Bangalore, Dharamshala and Kolkata and also mentors other startups. Anirban strongly believes education is the only weapon that can make the world a better place to live for future generations. And there should not be any boundary for education and it's completely possible today with the gift of technology. The right kind of education can provide a job to a deserving person, that person builds his family, families build society and societies build a nation. Anirban strives to build an educated nation.
Along with education, Anirban is equally passionate about people and business. While he now runs a dedicated technology learning platform for the girls in India, he is also setting up few other tech ventures. You can visit '
Saintgeeks Techlabs'
to know more about his initiatives.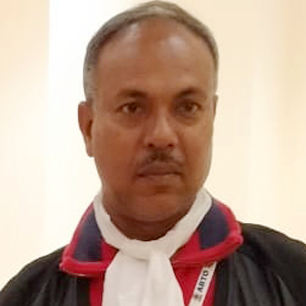 P Majhi, Business Advisor
Prosanto Majhi, Director of
Ankur Tour & Travels Pvt. Ltd.
and State Coordinator of
Association of Buddhist Tour Operators
(ABTO) has experience over 25 years in Service Industry & 13 years in tourism industry and he is a keen enthusiast in adventure and eco tourism. He is into research and planning of new scopes for the tourism industry.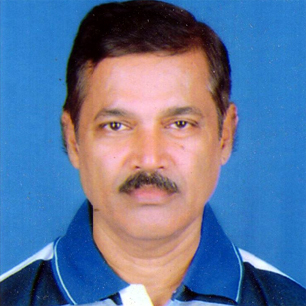 S Majumdar, Ecotourism Advisor
Samir Majumdar, W.B.F.S.(Ex), ADFO of West Bengal, retired from his service recently. He worked in 7(seven) Districts of West Bengal (Darjeeling, Jalpaiguri, Cooch Behar, Purulia, Paschim Midnapore, Jhargram, Bankura) and 17(seventeen) working places of the Districts as a Forest Officer since 32 years of service. Throughout his service places he did distinguished and unique works for the benefit of Forest, Tourism and local poor villagers beside his normal service work. He wrote several books on thrilling, horror experience of forest and wild life, published from Kolkata and Bangladesh. He is a regular writer of forest and environment in the daily news paper and also planning of new scopes for the eco tourism.

Guest Care Team
Abhik Kumar Dash
Travel Executive
Bikram Rajak
Office Assistant
Suman Das
Tour Guide & Storyteller
Abhijit Manna
Tour Guide & Storyteller
Chayan Sikdar
Driver Cum Guide

Cultural Artist & Member
Sri Partha Bhowmik
Founder, Mahul Folk Band
Sri Nikhil Mandal
Cultural Coordinator
Smt. Debashree Shyamal
Founder Member
Sri Kallol Roy
Actor & Singer
Sri Konal Kar
Master of Ceremonies
Secretary
Santari Lakchar Enech Sereng Akhrah
Sri Kanta Chalak
Secretary, Dherua Lokomancho
Smt. Indrani Mahato
Jhumur Artist
Secretary
Piyalgeria Samaj Siksha Kendra
Sri Goutam Acharya
Founder Member
Smt. Rita Saha
Founder, Nikkan Dance Troup
Smt. Sanchari Banerjee
Master of Ceremonies